Ipanema Beach, Rio De Janiero, Brazil
. This beach also inspired the song
"The Girl from Ipanema"
famous in the 60's.
Ipanema beach
is bordered by
Arpoador Beach
on one end and
Leblon Beach
on the other end. This beach is considered one of the main centers of activity for the city of Rio. One of the most expensive places to live
Rio
, the neighborhood is full of wealthy residents.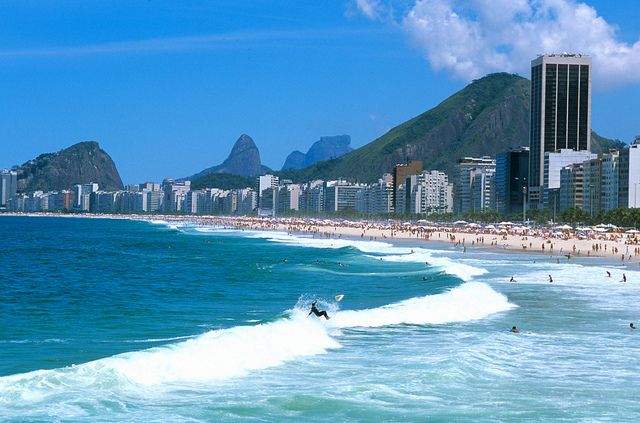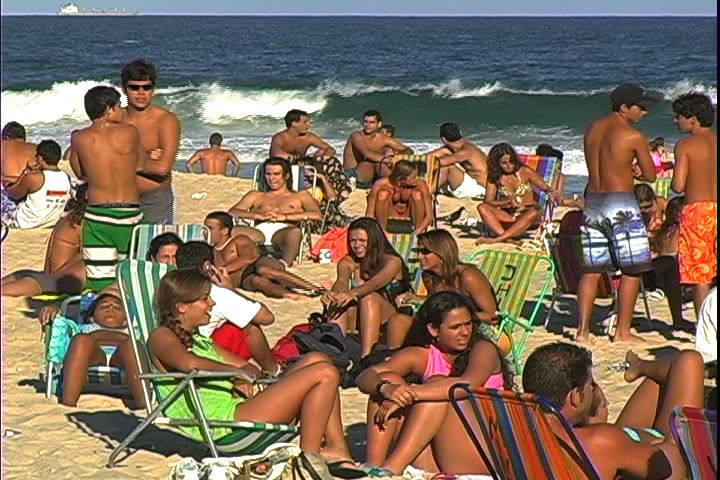 For most people who come to
Ipanema Beach
, they just sit and look around. They will not care about the row of stalls that sell bathing suits, suntan lotion and a sandwich. On this beach you will see a lot of women with a variety of shapes and sizes bikini. From bikini sporty style to bikini as thin as thread. As if not to be outdone, the men were wearing the smallest
Speedo
make this a one of the
The World Sexiest Beach
.
Every Sunday, the roadway closest to the beach is closed to motor vehicles and local residents and tourists use the opportunity to ride bikes, roller skate, skateboard, and walk along the ocean.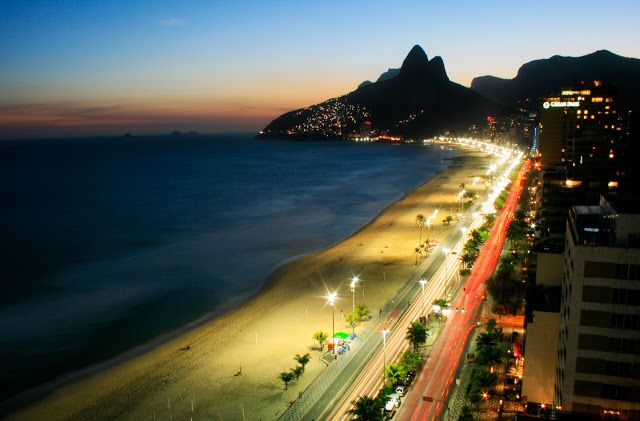 To look for lodging in
Ipanema Beach
is quite easy because
Rio
has more than 250 hotels and motels, including 13 five-star, 41 four-star and 60 three-star hotels. The areas best known for budget accommodations are Gloria, Catete and Flamengo.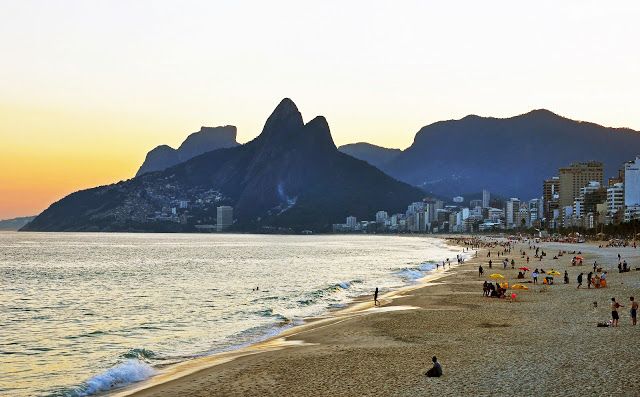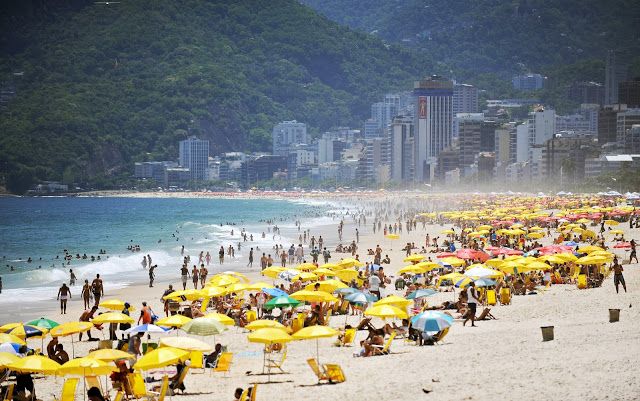 The most appropriate time to come in Ipanema Beach when the summer season (December to March) is the warmest, with temperatures ranging from 77 to 95 F (25 to 35 C) and higher. In the winter (June through August), temperatures range from 55 to 64 F (13 to 18 C). New Year's Eve and Carnival (held four days before Ash Wednesday, usually mid- to late-February) are the two busiest times, so book well in advance.